ELEVEN MAIN THEME EXHIBITIONS AT GIAF
1、 [Power of China] Theme Exhibitions of Contemporary Art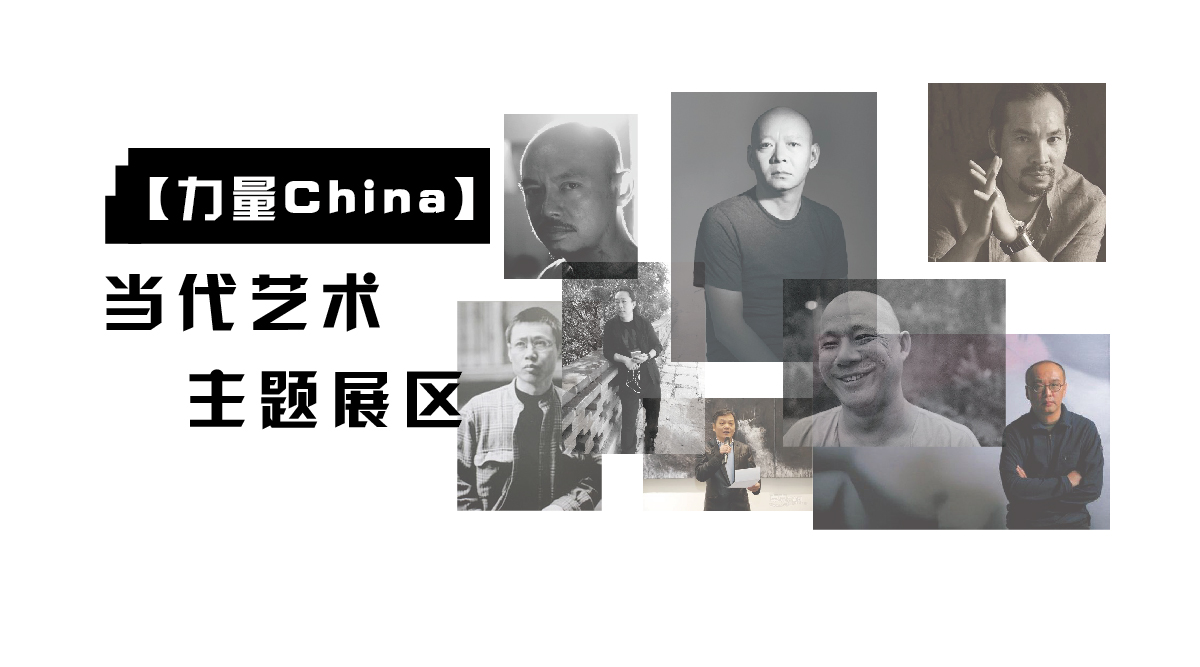 2、[Oriental Ink Painting] Academic Exhibition of Contemporary Ink Painting Masters
"The 22nd Guangzhou International Art Fair" will specially invite nearly 50 representative works of Leng Jun, Xu Guoliang, Shao Yan, Liu Ming, Mi Jinming, Dongfang Tenghong and other new ink paining masters to the exhibition site so that the audiences can appreciate these contemporary masters' works and charm. The exhibition of these artists' works can lead the academic direction of contemporary Chinese painting and play an active role in promoting the academic development of Chinese painting.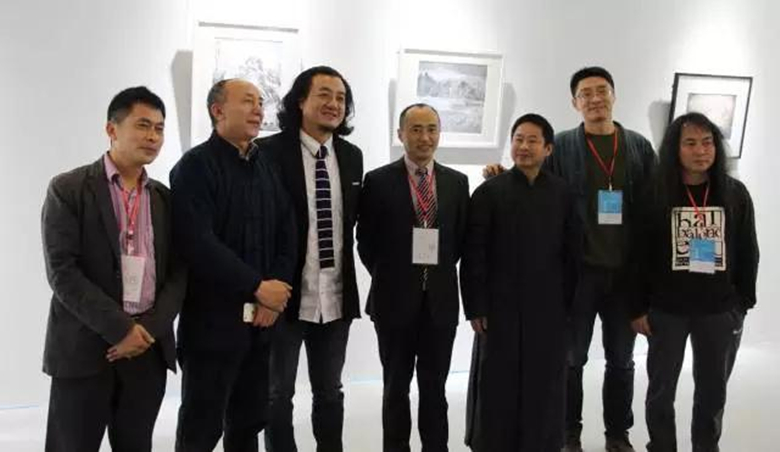 3、[Original Field of View] Academic Exhibition of Chinese Contemporary Realistic Oil Painting
The exhibition will show the development direction of Chinese oil painting in the 21st century from the creation perspective of contemporary young oil painters. A total of 20 young realistic oil painting artists will express their focus on and breakthrough in the collective unconsciousness of realistic oil painting and interpret their cognition of oil painting localization and contemporariness.
4、[International Alliance of Curator] Specially Recommended Exhibition
GIAF will set the theme exhibition area for the International Alliance of Exhibition Planners for the first time and invite famous exhibition planners from all over the world to act as independent curators with overall presentation. On one hand, this important initiative will promote timely communication between Chinese artists and international peers. On the other hand, through this channel, the latest look of contemporary arts, exquisite creative skills, diverse cultural features, extensive creation themes and open thinking of different countries in the world will be presented to the public. The setting of the International Alliance of Curators will boost the development of arts in present times and international exchange and find more excellent artists with great potential.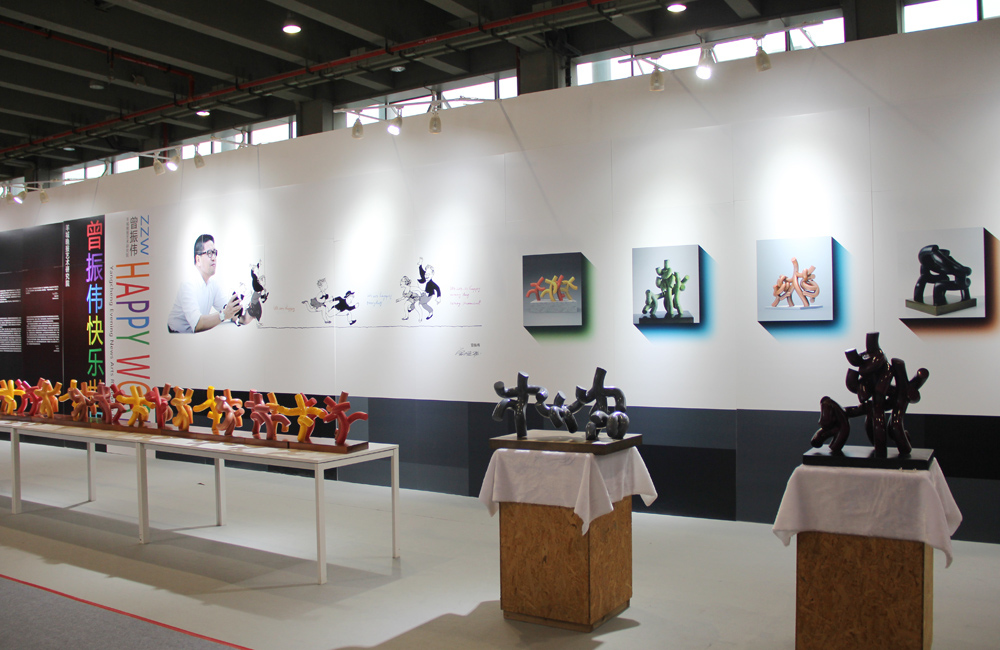 5、[New Appearance] Joint Exhibition of Chinese Newgeneration Artists
"New Appearance" Joint Exhibition of Chinese New-generation Artists involved in 20 young Chinese artists will debut at "The 22nd International Art Fair". The 40 works of Chinese painting, oil painting and installation art to be exhibited will express different artistic discourse, innovation techniques and creation perspectives in characters, animals and flowers through specific or abstract and techniques of expression.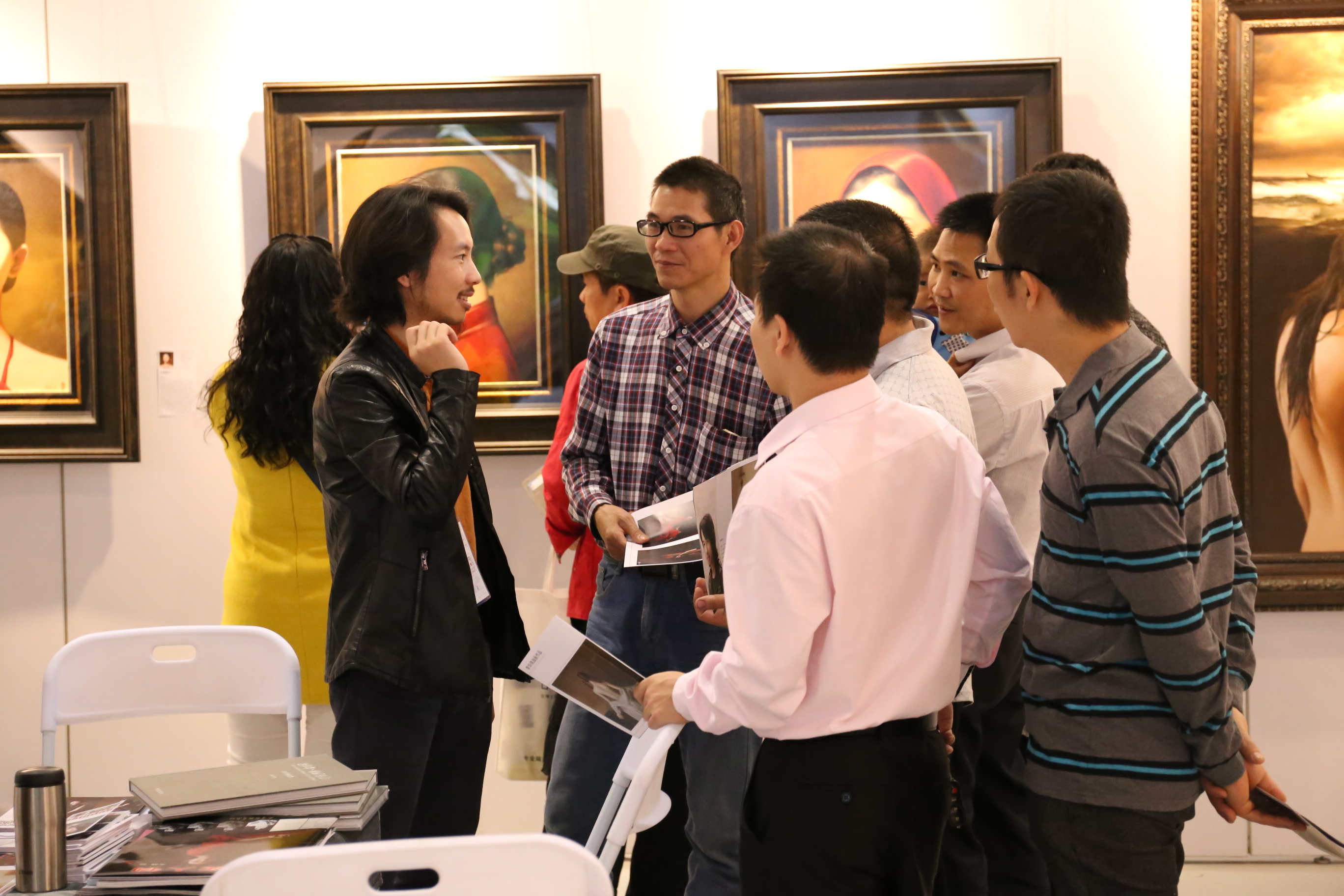 6、[China Image Oil Paintings of the Post-70s, Post-80s and Post-90s] Special Item Exhibition
Nowadays, "Image Spirit" is to be rediscovered and developed! Image oil painting has become an important creation phenomenon of Chinese oil painting in recent years. We will gather image oil paintings of different artistic groups – relatively prudent post-70s, struggling post-80s and eccentric post-90s, who have different historical backgrounds and growth environments. What will marvelous chemical reaction happen?
7、[Colorful Arts] Spatial Aesthetic Art Experience Exhibition
Elegant light music, refined incense script, paintings of new-generation artists and installation art rich in visual creativity will be integrated into this exhibition space of nearly 100m2 to present artists' unique feeling and sharing of life and arts. Through this Spatial Aesthetic Art Experience Exhibition, we will convey aesthetic life to the public with the living art aesthetics featuring overlap of representation and images.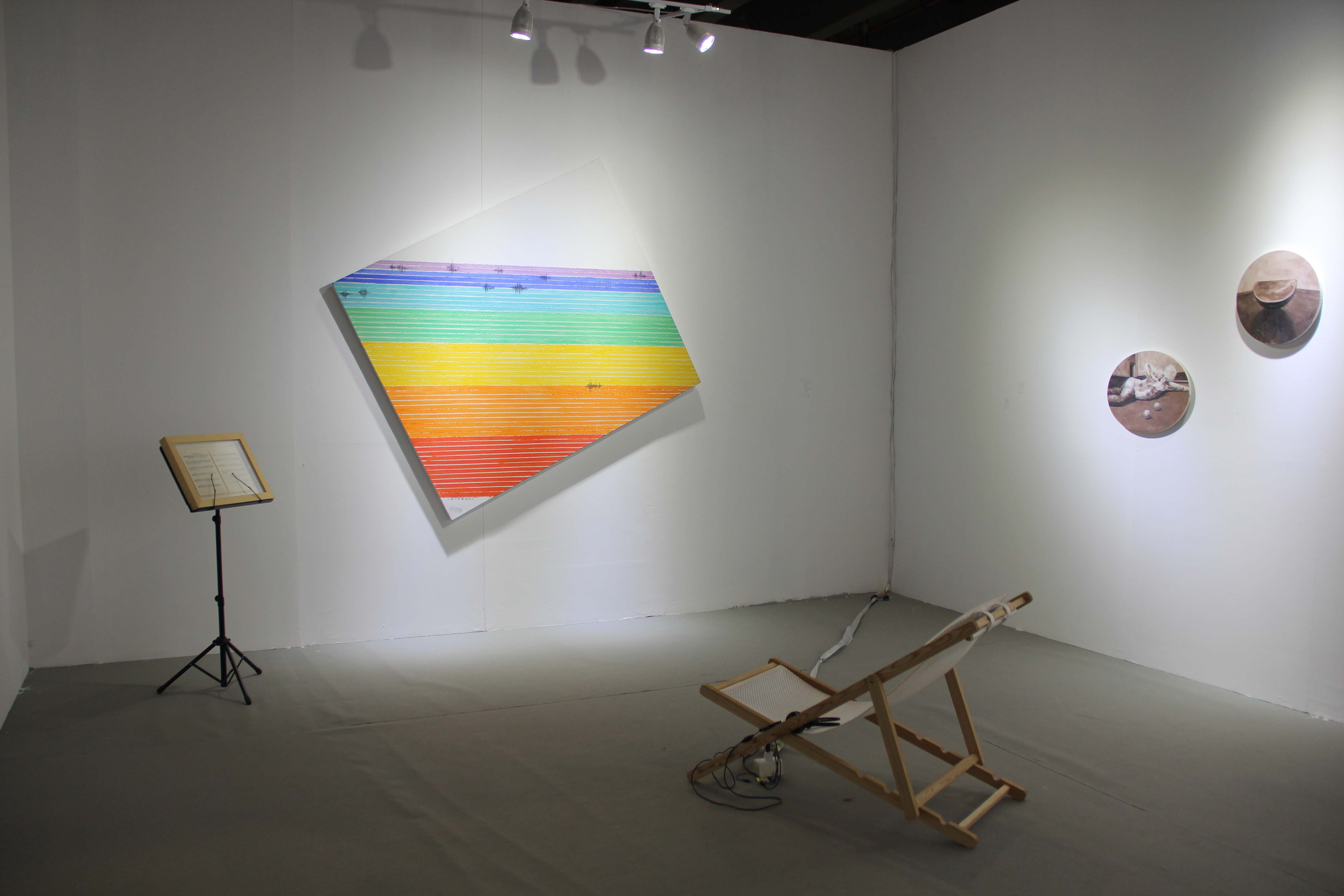 8、" Found the Liling " Themed Exhibition of Linling Artistic Ceramics Masters
The "Themed Exhibition" will display the masterpieces of several famous ceramic artists extremely influential and typical in Liling of Hunan, present the most original and cutting-edge artistic thoughts, academic claims and creative achievements of the contemporary ceramic arts. While we enjoy the shocking beauty of ceramic arts, we can feel, reflect on and explore the spiritual connection, expansion dimension, mode of expression and balanced values between human's activities and natural environment, artistic pursuit and daily life.
9、Taste of South of Five Ridges Region – Group Exhibition of Renowned Artists and Craftsmen of South of Five Ridges Region
The state-level "intangible cultural heritage" traditional techniques and masterpieces reflect the feature of the time, social customs, aesthetics and folk customs in a direct and vivid way. With outstanding cultural features of the region, it becomes the cultural name card in the region at south of Five Ridges. GIAF joins hands with Lingnan Craft Art Gallery to collectively display nine cultural heritages(including the Guangzhou ivory carving, jade carving, Guangzhou colorful
ceramics, Guangdong embroidery, micro calligraphy on ceramics, Chaozhou wood carving, Fengxi porcelain sculpture, Shiwan ceramic sculpture and Duan inkstand) from different artists of different art categories, making traditional arts and crafts in south of Five Ridges region outshine across China.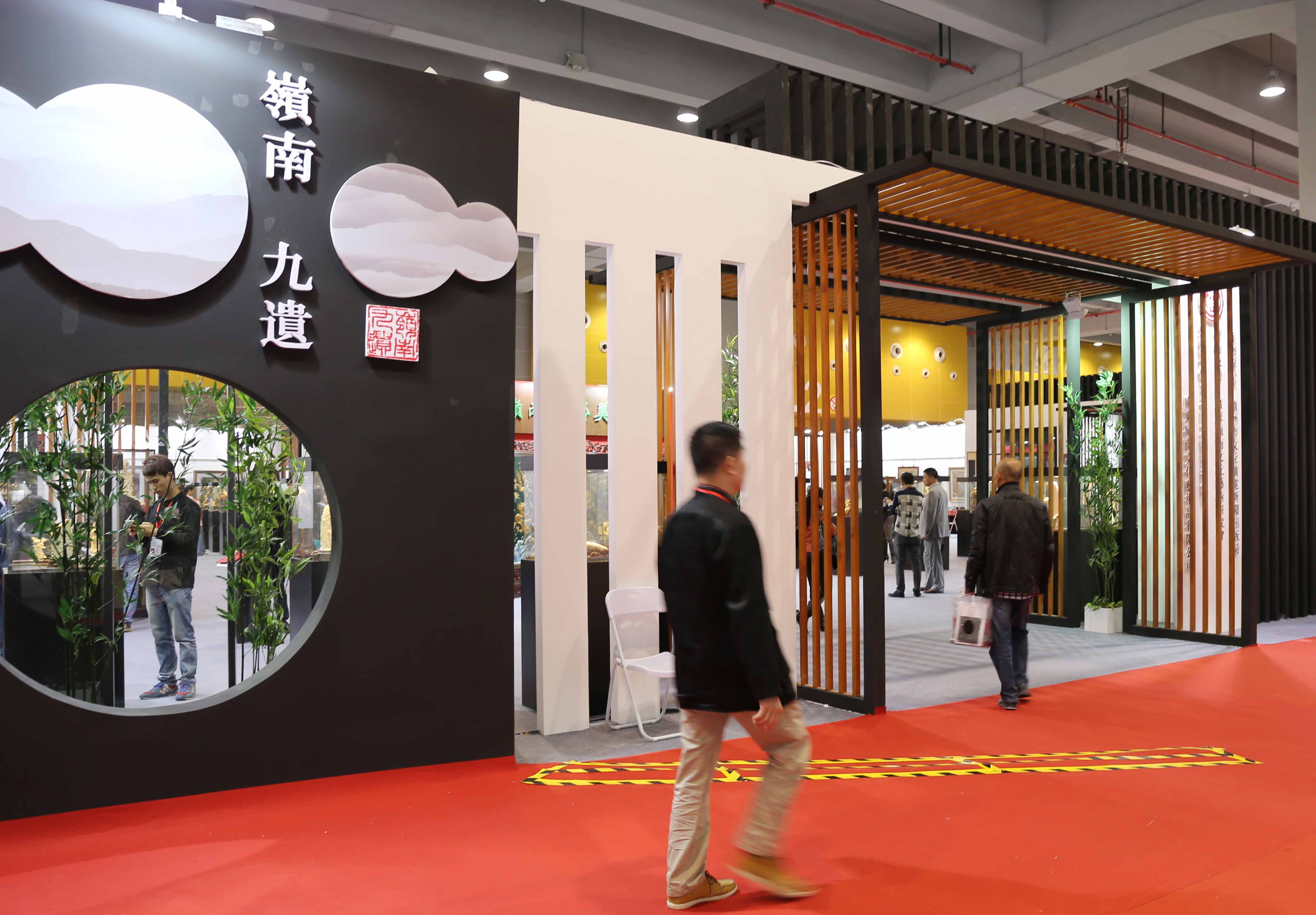 10、[Royal Utensils] Joint Exhibition of Chinese Collectors' Collections
The Organizing Committee has made great efforts to let several "national treasure-level" royal utensils which can compare favorably with the collections of the Palace Museum and National Art Museum of China debut at "The 22nd Guangzhou International Art Fair". These selected famous works can be regarded as the epitome of classical inheritance.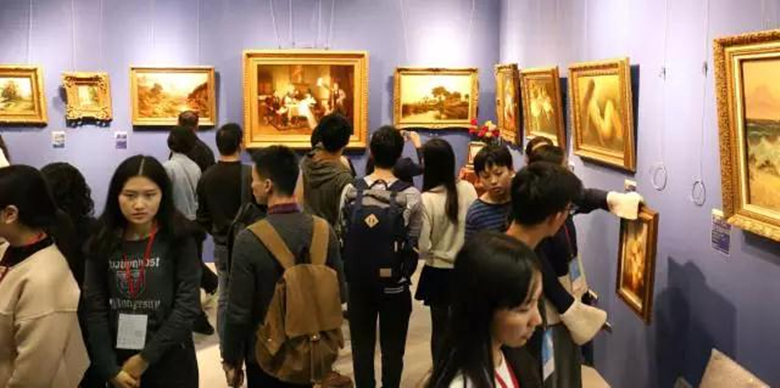 11、[Tianchan Culture] International Artistic Jewelry Hall
With the rapid development of Chinese artwork market, continuous increase of high net worth individuals and diversion of investment fields show that the collection taste of investors is gradually improving and their demands for artworks and artistic jewelry is increasing. This artistic jewelry theme exhibition is aimed at establishing the No. 1 investment consumption benchmarking platform for Chinese artistic jewelry and spreading the original culture of artistic jewelry! This artistic jewelry exhibition will gather famous masters in the industry, including Cheng Xuelin, Wang Junyi, Tong Tao, Liu Chao, Ou Qunye, Wang Kun and Liu Youwei (China Taipei). Outstanding personages in the jade carving circles and famous jewelry designers will present artistic jewelry with infinite originality, aiming to create a most professional feast of artistic jewelry on the premise of being market-oriented and demands-centered!